Altos of The Doorway Singers
Cambra Cradduck
Cambra joined Doorway in the summer of 2019. Although originally from California, she moved here four years ago and has fallen in love with Hampton Roads. Cambra has been singing for as long as she can remember and has watched her career in music begin to blossom in Virginia. Besides her musical passions, she also has a little boy who keeps her very busy. She loves fitness, the beach, camping, theater and baking! She is always excited to meet our fans at performances!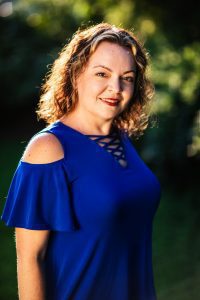 Laura Oliver
Laura has been a Doorway member since 2017. Beginning with her first solo in church at age 6, she has been hooked on music.  After completing her Bachelor of Arts in Music at Southern Wesleyan University she came back to Hampton Roads and has been singing ever since. She plays keyboard in the worship band at River Oak Church.  When she is not singing, playing piano or doing community theatre she is busy at www.afrugalchick.com.
Ava Stevenson
Ava (Secretary) joined Doorway in 2017 as its youngest member to date! She has been singing ever since she could talk and enjoys performing around Hampton Roads. Her first singing gig was at the oceanfront with her older brother Jaron when she was just 14 years old. She is currently studying finance and business analytics at Old Dominion University while minoring in vocal music. You may have seen her as Wendy Darling in Peter Pan (Hurrah Players), or in the ensemble of Hairspray at Little Theatre of Virginia Beach.
Beverly Taylor
Beverly (General Manager) is a founding member of The Doorway Singers. After receiving her B.A. and J.D. from the College of William and Mary in 1984, Beverly moved to Virginia Beach and has been practicing law and performing in the area ever since. She is also a founding member of the musical group Celtica and currently performs with them on vocals, keyboard, hammered dulcimer, and penny whistle. You may also have seen her solo acts at other local events such as the Neptune Festival, Harborfest, the Portsmouth Seawall Festival, and First Night Williamsburg.
Kat Fenter
Kat joined Doorway Singers in 2020. She completed her B.S. in Biotechnology at James Madison University with a minor in Theater, and her Ph.D. in Microbiology at Virginia Commonwealth University. She has always loved music and theater, most recently appearing as Nickie in Sweet Charity at LTN. Other performances include the premiere of Trophy Wife (Susan Shapiro) and Chess at Generic Theater, Guys and Dolls at both LTVB and PCT, and The Melody Lingers On, Parade, and Joseph and the Amazing Technicolor Dreamcoat at Jewish Family Theater in Richmond. She currently teaches Biology at CNU, TCC, and VWU. In her free time, she is the choir director at Beth and a singer in Dimensional Riffs, a nerd rock band that performs at regional sci-fi conventions.