Altos of The Doorway Singers
Cambra Cradduck
Cambra (Marketing Manager) is originally from California but moved here four years ago and has fallen in love with Hampton Roads. She has been singing for as long as she can remember and has watched her career in music begin to blossom here. Besides her musical passion, she also has a little boy who keeps her very busy. She loves fitness, the beach, camping, theater and baking! She is so excited to be joining Doorway Singers and can't wait to meet our fans at the next performance!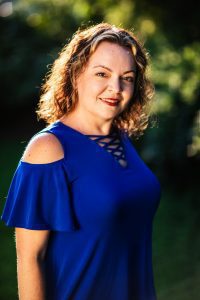 Laura Oliver
Laura joined in 2017.  Beginning with her first solo in church at age 6, she has been hooked on music.  After completing her Bachelor of Arts in Music at Southern Wesleyan University she came back to Hampton Roads and has been singing ever since. She plays keyboard in the worship band at River Oak Church.  When she is not singing, playing piano or doing community theatre she is busy at www.afrugalchick.com.
Ava Stevenson
Ava (Secretary) joined Doorway in 2017 as its youngest member to date! She is currently home schooling and taking classes at TCC while she takes vocal lessons from Dr. Brian Nedvin at Old Dominion University. For the last three years, Ava has participated in all-state chorus and all-district chorus, and has also performed pop music on Beach Street USA with her brother, Jaron.  You may have seen her as Sister Sophia in Sound of Music or Tracy Turnblad in Hairspray (Kemps Landing MS), or in the ensembles of Aladdin or Grease (Hurrah Players).
Beverly Taylor
Beverly (General Manager) is a founding member of The Doorway Singers. After receiving her B.A. and J.D. from the College of William and Mary in 1984, Beverly moved to Virginia Beach and has been practicing law and performing in the area ever since. She is also a founding member of the musical group Celtica and currently performs with them on vocals, keyboard, hammered dulcimer, and penny whistle. You may also have seen her solo acts at other local events such as the Neptune Festival, Harborfest, the Portsmouth Seawall Festival, and First Night Williamsburg.