Soprano
Anna Super
×
Anna Super
Anna is thrilled to be joining the Doorway Singers for the Fall/Winter 2023 season! She is currently a junior in the Regent University Vocal Performance program and can often be heard singing in the choirs on-campus, as well as on the worship team at Vineyard Church. She is has also recently returned to the theatre community, and has most recently been seen as Rachel in LTVB's Escape to Margaritaville. Soli deo gloria!
Britany Agrillo
Choreographer
×
Britany Agrillo
Brittany has been a Doorway member since 2015, but is no stranger to music! Since graduating from the music program at Wake Forest University several years ago, she dived head-first into performing locally. In addition to performing with Doorway, she regularly plays at various venues at the Virginia Beach Oceanfront with Aaron Firestone, and is also a competitive ballroom dancer. You may have seen her in the ensemble of The Wedding Singer (Generic Theater) or as Tracy Turnblad in Hairspray (LTVB).
Jackie Adonis
Marketing Manager
×
Jackie Adonis
Jackie has been part of Doorway since 2019.
She has a B.A. in Drama from the University of Virginia and an M.F.A. in Acting from Regent University. She is an arts educator and an award-winning actor and director. She won an award for "Best Supporting Female Actor" in the Christian Online Film Festival, and she won the Audience Favorite award in the Proteus Festival for directing "Likker Outta Control" at the Zeiders American Dream Theater. She also participated in the Liverpool International Theatre Festival. You may have seen her in School of Rock with Virginia Musical Theatre. Most recently, she served as the Music Director for Hurrah Players' production of Madagascar, Jr.
Kathy Hinson
Costumer
×
Kathy Hinson
Kathy is excited to return to the Doorway Singers after an almost 5-year hiatus. She first joined the group in 2013 and performed with them for three years. Kathy attended Trevecca Nazarene University and majored in music and theater.  She has been performing for over 30 years and has been honored to perform in three countries, more than 15 U.S. States, and countless cities. Some of her favorite local roles include: The Parent in the world premiere of A Simple Romance, Andi in the regional premiere of The Remains,  Jenny in It Shoulda Been You, Violet in Violet, Elizabeth in Young Frankenstein the Musical, and Daisy in Sideshow.
Madi Wuornos
×
Madi Wuornos
Madi joined Doorway in the fall of 2023 at the age of 15! She is a sophomore Honors student at Catholic High School. In the past, she has participated in all the musical productions at St. Matthew's from years 5 – 8. Credits include Violet Beauregard in Willy Wonka and the Chocolate Factory, Jane Banks in Mary Poppins, and Cinderella in Rodgers and Hammerstein's Cinderella. She also portrayed Madame de la Grande Bouche in Beauty and the Beast Jr with Rich Theatre. She has recently been cast as Judy in It Happened On Route 66 with her school theatre company. Madi also attended the 2023 District Chorus and enjoys voice lessons, playing piano, volleyball, and basketball.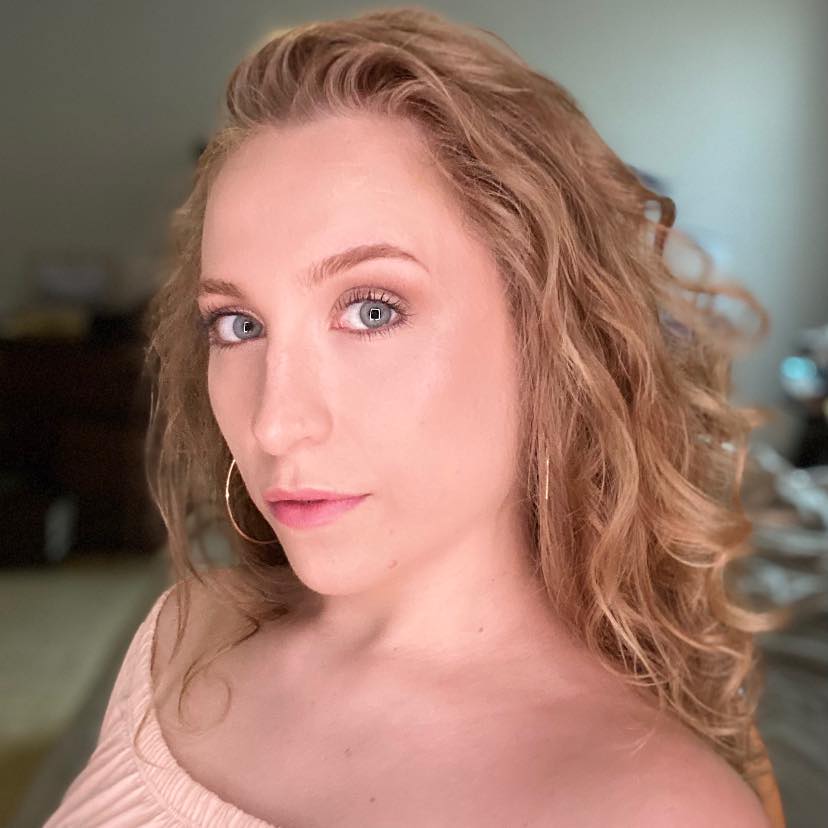 Sarah Schweit
Music Director
×
Sarah Schweit
Sarah joined Doorway in the fall of 2022. She graduated with her B.A. in Vocal Music Education from James Madison University in 2017. A year after graduating, she moved to Suffolk from the NoVA area, where she taught choir for 5 years at a local middle school. Currently, Sarah runs her own business, Embellish Music Studios, where she both teaches private voice lessons and rents spaces to other music instructors. Sarah is also involved with theatre, and some of her favorite credits include Portia in Something Rotten (LTVB), Belle in Beauty and the Beast (Castaways Repertory), and Penny in Hairspray (Zemfira Stages).
Alto
Beverly Taylor
General Manager
×
Beverly Taylor
Beverly is a founding member of The Doorway Singers. After receiving her B.A. and J.D. from the College of William and Mary in 1984, Beverly moved to Virginia Beach and has been practicing law and performing in the area ever since. She is also a founding member of the musical group Celtica and currently performs with them on vocals, keyboard, hammered dulcimer, and penny whistle. You may also have seen her solo acts at other local events such as the Neptune Festival, Harborfest, the Portsmouth Seawall Festival, and First Night Williamsburg.
Kat Sinclair Fenter
Secretary
×
Kat Sinclair Fenter
Kat joined Doorway Singers in 2020. She completed her B.S. in Biotechnology at James Madison University with a minor in Theater, and her Ph.D. in Microbiology at Virginia Commonwealth University. She has always loved music and theater, most recently appearing as Tammy in Escape to Margaritaville at LTVB. Other performances include Nickie in Sweet Charity at LTN, the premiere of Trophy Wife (Susan Shapiro) and Chess at Generic Theater, Guys and Dolls at both LTVB and PCT, and The Melody Lingers On, Parade, and Joseph and the Amazing Technicolor Dreamcoat at Jewish Family Theater in Richmond. She currently teaches Biology at CNU, TCC, and VWU. In her free time, she is the choir director at Beth Chaverim and a singer in Dimensional Riffs, a nerd rock band that performs at regional sci-fi conventions.
Krysten Ferrer
×
Krysten Ferrer
Krysten has been a member of Doorway since spring of 2023. She graduated from Regent University in 2021 with a B.A. in Animation, and she loves her current job teaching high school English. Despite having no formal music background, she has always enjoyed singing with her school and church choirs. More recently she has started directing her church choir and continues to broaden her artistic scope. Krysten is thrilled to officially dip her toes into the performing scene with Doorway!
Laura Oliver
×
Laura Oliver
Laura is back for her 7th year performing for the holidays with The Doorway Singers. After completing her BA in Vocal Performance, she moved back to the Hampton Roads area and began teaching voice and piano lessons, performing/music directing in community theater, and leading worship at church. When she's not doing musical things she can be found deal-seeking at afrugalchick.com or spending time with her new husband, Chris.
Leanna Caplan
Section Lead
×
Leanna Caplan
Leanna was excited to join the Doorway Singers in fall of 2022 after returning home to the Hampton Roads area! She completed her B.A. at James Madison University and her M.A. in Music Therapy and Counseling at Drexel University. Leanna has been singing for the majority of her life, including 5 seasons with the Virginia Symphony Orchestra Chorus. She also enjoys dancing and has attended regional and national swing dancing conventions. She currently works as a licensed professional counselor and board-certified music therapist. She is also a certified yoga teacher.
Sarah Fagan
×
Sarah Fagan
Originally from Upstate, NY, Sarah and her family moved to Hampton Roads in 2015 and have fallen in love with beach life! Sarah holds a B.A. in Music Education from Susquehanna University, and an M.A. in Education from Elmira College. She has been teaching music in the public schools for over twenty years, maintains a private music studio, and regularly sings for churches in the area. Throughout her career she has performed in both vocal and instrumental ensembles, as well as in multiple musicals. Her favorite roles include wife to Peter, and mom to adult sons, Chris and Eric.
Tara Pandiscia
×
Tara Pandiscia
Tara joined Doorway Singers in 2023. She has been singing and dancing most of her life and has performed locally with several theaters including Generic, Little Theater of Virginia Beach, and The Z. When she's not singing (and sometimes when she is) you can find her working as a physical therapist at Restorative Therapy Co in Virginia Beach, walking or SUPing at the beach, or hanging out with her husband and their two very spoiled cats.
Tenor
Brent Hartigan
×
Brent Hartigan
Brent is returning to Doorway after a 2-year break. He studied Vocal Performance at Old Dominion University, and has performed with Lyric Opera Virginia, the Virginia Opera, the Virginia Chorale, Virginia Musical Theatre, Theatrics, and more. His notable roles include Jean Val Jean in Les Miserables, Eisenstein in Die Fledermaus, Adam/Noah in Children of Eden, and you can hear him as a hired soloist at First Presbyterian Church of Virginia Beach.
Dai Poole
×
Dai Poole
Dai joined The Doorway Singers in the fall of 2023. Although this is his first time singing with the group, he is no stranger to quartets. In 2011, he and three of his closest friends competed on Simon Cowell's The X Factor USA. Out of hundreds of thousands who auditioned, the group finished in the top 32 acts. Since then, Dai has been focused on more theater and film work including a starring role in Little Theater of Virginia Beach's production of Superior Donuts in 2020. However, he is excited to return to his first love, music, with such an esteemed and talented group of musicians.
Dan McGary
Business Manager
×
Dan McGary
Dan has been a Doorway member since 2010. He graduated with his Bachelor of Arts in Theatre and Journalism from Regent University in 2012 and since then has worked with many theater companies in the area in various capacities. Dan has also worked with several Virginia Beach and Newport News high schools in their creative arts departments, and now works as the Office Manager at Virginia Musical Theater in Virginia Beach. Writing and composing are his passions, and much of his work can be displayed through his own creative company, coLABoration Theater. https://www.facebook.com/coLABTheatre
Dylan Cavasos
×
Dylan Cavasos
Dylan was ecstatic to join Doorway Singers in spring of 2023! He attended the BFA Musical Theatre program at Shenandoah Conservatory, and was thrilled to appear as Robin in the US university premier of Something Rotten! He is a proud 2019 graduate of the Musical Theatre department at The Governor's School for the Arts, and has played many roles in the area, including Oliver Twist in OLIVER!, Jinx in Forever Plaid, Ethan in The Full Monty, Doody in Grease, Monty Navarro in A Gentleman's Guide to Love and Murder, and Link Larkin in Hairspray. Dylan would love to thank his instructors for giving him the incredible training he received, and his eternally supportive family for inspiring him to stay creative.
Evan Norris
×
Evan Norris
Evan is a new Doorway member as of Fall 2023. He is an Air Force veteran with one 7-month deployment overseas, and is now in his senior year at Regent University with a major in Vocal Performance. Evan has performed with groups like Suffolk Players Community Theatre, Tidewater Opera Initiative, Theatrix Productions, and Virginia Stage Company, and his favorite roles include Jean Valjean from Les Miserables (TP), Isaachar from Joseph and the Amazing Technicolor Dreamcoat (SPCT), Avram from Fiddler on the Roof (VSC), and Pinellino from Gianni Schicchi (TOI). He is excited to start this new chapter as a Doorway Singer.
Joseph Brown
Section Lead
×
Joseph Brown
Although Joseph just joined Doorway for Christmas of 2022, he has been making music locally for many years and has been a member of many groups including the Smithfield Strings, Peninsula Concert Band, and Virginia Choral Society. He currently plays clarinet with the Tidewater Winds Concert Band and Chesapeake Bay Wind Ensemble, and sings with the choir at Christ & St. Luke's Episcopal Church in Norfolk. Joseph graduated from Christopher Newport University with a degree in choral music education, and is currently the chorus teacher at Maury High School.
Nelly Holdford
×
Nelly Holdford
Nelly joined Doorway for summer 2023. After doing multiple theatre productions in high school and college, Nelly took a break to pursue his dream of heading to Broadway. His talent for making people laugh and using voice impressions has slowly moved him over from the choral side of things and more toward musicals. After working with an award-winning choir and training for opera for 3 years, he's excited to join Doorway and bring joy to others doing what he finds joyful. Past credits include Ensemble in The 39 Steps, Pastor Greg in Hand to God, Lord Pinkleton in Cinderella, and Mr. Mayor in Suessical.
Robert Walters
×
Robert Walters
Robert joined Doorway Singers in the spring of 2023. He graduated with a B.A. in Vocal Performance alongside a B.S. in Environmental Engineering from Virginia Teach in 2022. He then moved to Newport News after being hired as a stormwater engineer on the peninsula. Robert has been in choir since he was in 3rd grade, taught himself guitar and piano in high school, and even music directed his college acapella group, TechNotes. He has quickly become involved in the performing arts here in Hampton Roads, making his theatrical debut in The Bridges of Madison County at PCT, as well as being cast in She Loves Me at SLT. He is excited to add Doorway Singers to the list as he loves nothing more than performing.
Bass
Andrew Dulce
Section Lead
×
Andrew Dulce
Andrew joined Doorway for the 2022 Christmas season. He graduated from VCU in 2022 with a B.S. in biochemistry; however, he spent most of his college days singing in church or performing with his a cappella group, The Ramifications. After a brief stint at Disney World, Andrew is back in town and ready to make some music with this talented group! In his spare time, you can find him curled up with a book or baking up a storm in the kitchen.
David Sinclair
Treasurer
×
David Sinclair
David joined Doorway Singers for Dickens' Christmas in 2019 and doesn't plan to retire from the group until his vocal chords give out! He started his musical journey in elementary school with the All City Choir, then he was hooked and couldn't wait for more opportunities to perform. He has been part of groups such as Virginia All-State Choir and Senior Honors Choir in high school, and the advanced chorus while studying Vocal Performance at Virginia Tech. In addition, he was a part of Naturally Sharp, an all male A Capella group when they were selected for the Best of College A Capella CD with a chilling rendition of "Wake Me Up" (Google it!). David later became music director for the group and assisted in arranging and recording their CD. Now, he's back in the a capella and choir world, and he's ready to hit the ground running!
Ernesto Castillo
×
Ernesto Castillo
Ernesto joined Doorway in spring of 2023. He grew up loving music but hadn't discovered his vocal skills until after graduating high school in 2015. He began to privately develop his voice and even taught himself to play the drums. After moving to the Hampton Roads area in 2019, he took his first steps toward singing publicly by joining his church's choir. Now he is excited to further his singing and performance skills with this group!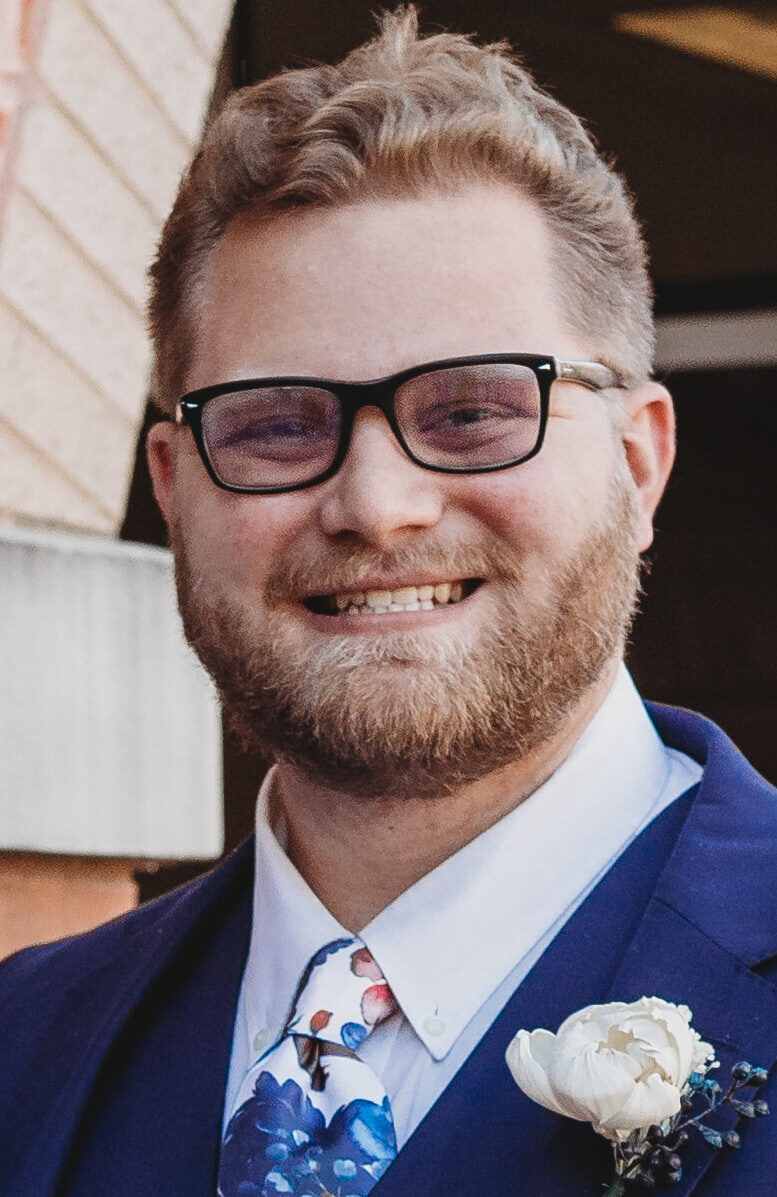 Matt Weeks
×
Matt Weeks
Matt joined Doorway in fall of 2023, after performing across the country from the Las Vegas strip to Carnegie Hall. He has had the pleasure of making beautiful music in high-profile ensembles like the Honors Performance Series International Honor Choir and East Carolina University's Chamber Singers. He is also no stranger to the stage, with recent roles including Balthazar in Gian Carolo Menotti's Amahl and the Night Visitors, the Elder Son in Benjamin Britten's The Prodigal Son and as the Pirate King in Gilbert and Sullivan's Pirates of Penzance. Currently, Matthew is a member of the Regent Singers, and both of Regent University's student ensembles.
Peter Scheible
Technology Manager
×
Peter Scheible
Peter was roped into Doorway in 2021 and is so glad to have been! Music and singing have been an essential part of Peter's life since he was a small child listening to Mozart on Baby Einstein. He loves to perform in community theatre productions around Hampton Roads. Peter is currently a graduate student working on his Ph.D. in Computer Science at Old Dominion University.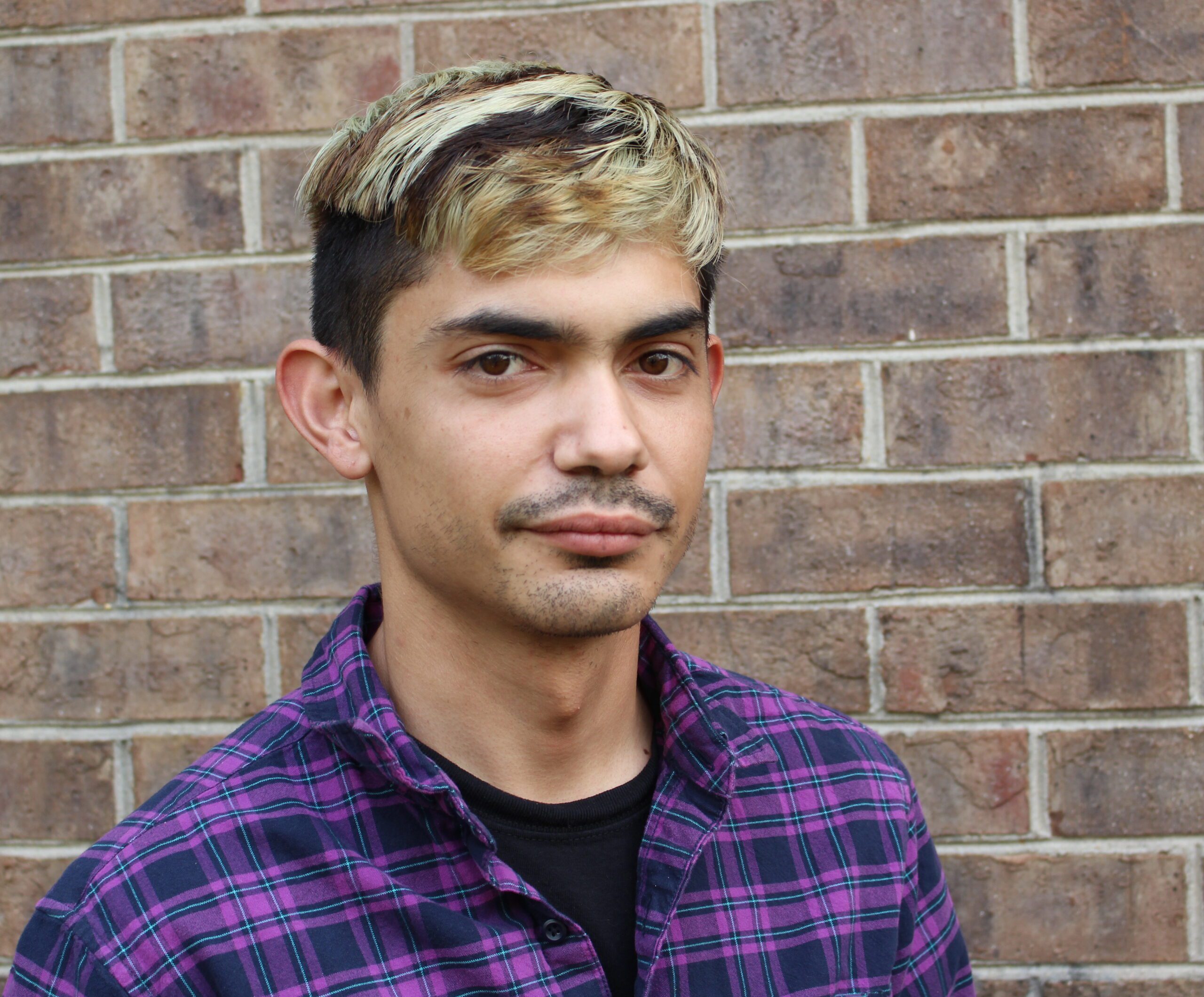 Robert Cadwallader
×
Robert Cadwallader
Robert started with Doorway in the summer of 2020 and sang until the end of 2022. After taking a season off he has come back more ready than ever to continue doing what he loves! He used to sing Baritone in a barbershop chorus on the West Coast called the Salem Senateaires. Robert is currently working on building his career in the food service business as a manager of a brand new store!
Westley Benson
×
Westley Benson
Westley joined Doorway in 2017 just in time for the holidays! He graduated with a Bachelor of Music in percussion performance from Peabody Institute at Johns Hopkins University and now keeps himself busy teaching private piano lessons. He is also a resident teaching artist with the Soundscapes program throughout the fall, and works as the Director of Music at Global Outreach Church in Virginia Beach.