Our Swing & Jazz program has become a Hampton Roads favorite. Featuring singing, dancing, and acting, this program has become our most popular show. Come on board the "Chattanooga Choo Choo" and travel with us through time to see how swing and jazz music has continued to thrive in every decade since the 1920s. After all, trends come and go, but good music is eternal.
We pay homage to the 20s by "Putting on the Ritz" with hits like "Blue Skies" and "Ain't Misbehavin'", Broadway favorites like "42nd Street" and Big Band numbers like "Stompin' at the Savoy" and "Moonlight Serenade". And of course, who are the Doorway Singers without a capella songs? If you love coffee and harmonies, you'll love tunes like "Java Jive".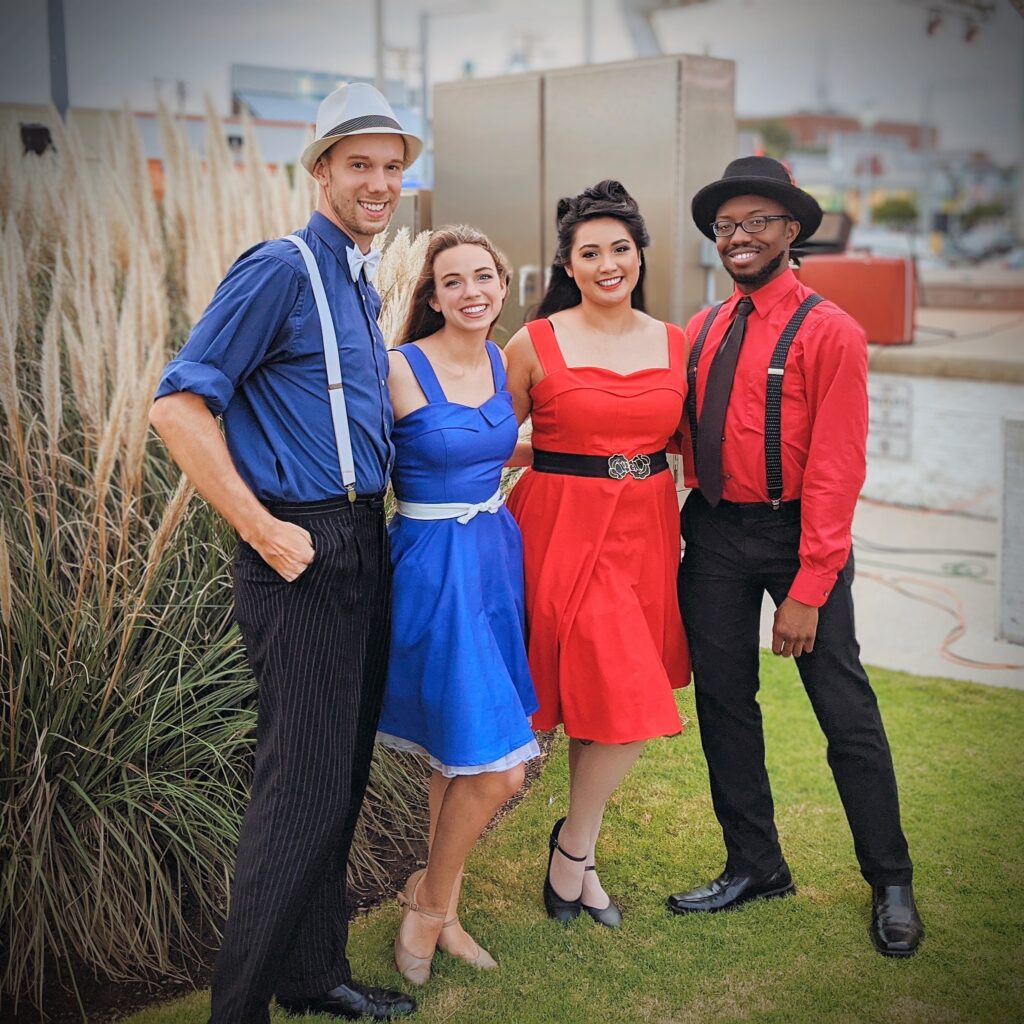 You may have seen us basking in the "Moonglow" at the Virginia Beach Boardwalk with Live! On Atlantic, but we also do the "One O' Clock Jump" at fundraisers, summer beach parties, retirement homes, corporate events, special occasions, marathons, and more!
Wherever we go, our audiences say "The Joint Is Jumpin'"! We perform throughout the Hampton Roads area, including Virginia Beach, Norfolk, Chesapeake, Suffolk, Newport News, Hampton, Cape Charles, Williamsburg, and Portsmouth. We've traveled up as far as Fredericksburg and Washington, D.C., and we've had the delight of performing in Edenton, N.C. Contact us if you'd like to add a blast from the past to your event today!
Photography Credit: Jon L. Photography
Location: "Scene of the Crime" Escape Room at Escape2Win
Hair & Makeup: Corey Jay