Where Can You Find The Doorway Singers?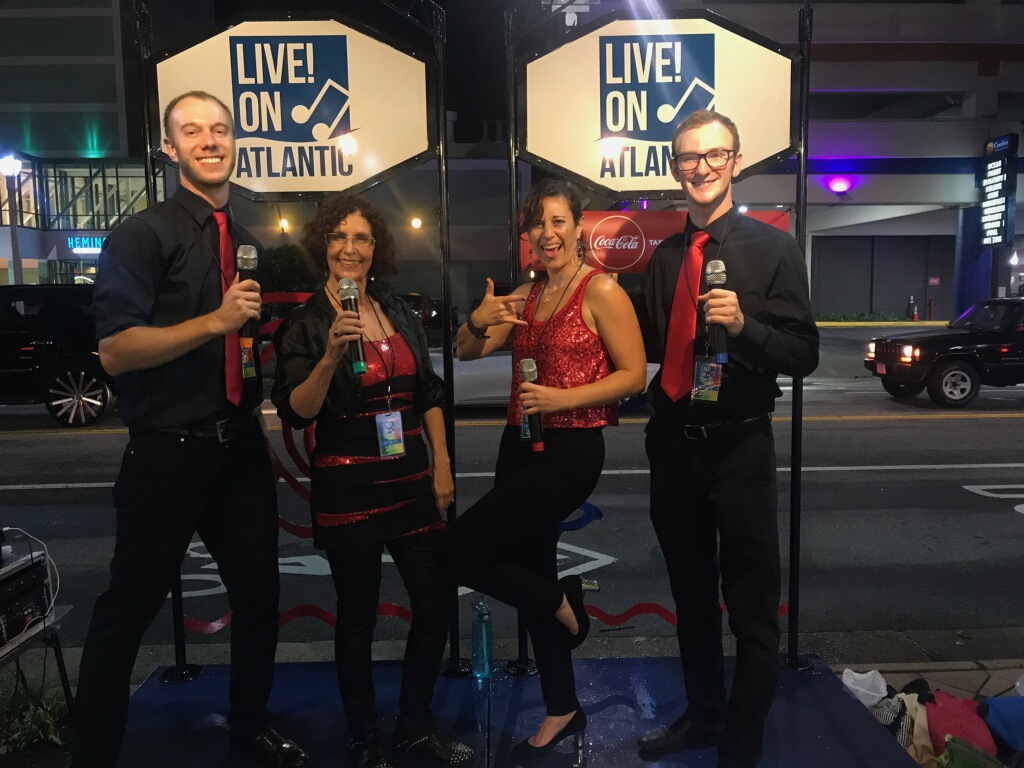 Hey there friends! Thanks for visiting our page! In case you've stumbled upon us by accident, we are The Doorway Singers – Hampton Roads' premier, professional acapella group for hire!
Today, I want to talk about a few of the various locations and events where Doorway has performed. We might be the right fit for your party!
During the summer season, the majority of our gigs are at the Virginia Beach Oceanfront, where we can be found singing on Live! On Atlantic. Live! On Atlantic is a program that brings live music to Virginia Beach EVERY day of the week, for the entertainment of tourists and locals alike. There are small stages set up on each block for acts that don't need a lot of space, such as fortune tellers, puppeteers, guitar and piano players, and acapella groups like The Doorway Singers.
We have had the privilege to perform at retirement homes in the area such as the beautiful Williamsburg Landing and The Chesapeake for their biannual events for their residents. Most recently, we sang as part of their Summer Sock Hop with the music from our "Fabulous 50's" program! (For more information about the various set lists offered by The Doorway Singers, see my last blog post!) It was heartwarming watching many of the elderly couples having a blast dancing to our music. The dance floor was FILLED with people swinging and jiving.
The Doorway Singers are for hire all over the Hampton Roads area. Around Christmas time, we can often be found at the beautiful and historic (and haunted!) Boxwood Inn in Williamsburg, VA. Ironically, the Boxwood is where The Doorway Singers got their name, standing in a doorway between two rooms and singing to a tour group having dinner. In addition to hiring Dickens carolers for their tour groups, the Boxwood likes to bring us on for open house or summer tour events to sing our "Old Virginia" or our "Swing and Jazz" programs.
We have been able to work closely with the cities of Norfolk and Virginia Beach as strolling Christmas carolers during the holiday season. For events like these, we typically stroll through Downtown Norfolk or the Virginia Beach Town Center preceding a parade (or as a feature in the parades). Otherwise, we wander through the street, singing to passers-by and to various businesses that invite us inside.
Some of our famous performances take place at the Military Aviation Museum in the Pungo area of Virginia Beach. The museum enjoys bringing us in to sing our "Swing and Jazz" music when they have events or private parties desiring professional acapella singers. We don our red, white, and blue and get ready for a fun time!
Think we might be right for your party or private event? Check out the booking tab and find out just how easy it is to hire your own quartet of acapella singers in Hampton Roads!
That's all for now, folks. Check back in with you soon!